Meet Our Team
We recognize that all our patients are unique and deserve to receive dental care that reflects their individual needs. Our experienced and talented dental team is committed to working with you and your family to create a comfortable, stress-free, and rewarding dental experience every time you visit our practice.
We are pleased to welcome you and your family, and we look forward to working with you.If you have had a great experience, don't hesitate to share! Review Us on Google +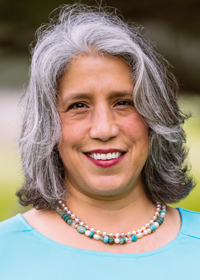 Anna
Treatment Coordinator and Dental Receptionist
I have the distinct pleasure of welcoming all patients, new and old, to our office. I manage the flow of dental visits, process insurance and referrals, and monitor the daily schedule in an effort to make the office run as efficiently as possible. I have been a clinical chair side assistant for more than twenty years and I bring that experience to the front desk when discussing treatment procedures with patients and when advocating for them with their insurance company. I love getting to know our patients and building a trusting rapport. The golden rule applies in the way that I strive to provide the type of care that I would want for myself or my loved ones. Sometimes helping patients understand their insurance needs and relieving them of some of the administrative chores can make dentistry a much more pleasant experience.
I am so blessed to be married for 35 years to a wonderful man. We have a 34-year-old daughter and a 31-year-old son, both of whom we are very proud. We all love to get out to the wilderness whenever we can to hike and enjoy nature. I also really enjoy cooking and throwing a great party from time to time.
Leslie
Registered Dental Assistant
I graduated from the Santa Cruz ROP (Regional Occupational Program) in 2013 and have been working chairside ever since. Over the years, I have worked in private practice as well as two community dental clinics. I enjoy trying to make every dental experience as comfortable and pleasant as possible and helping patients bring out their smiles.
Outside of work, I enjoy spending time with my four year old daughter, Aubrie. We enjoy walks on the beach, Target runs, and lots of ice cream dates!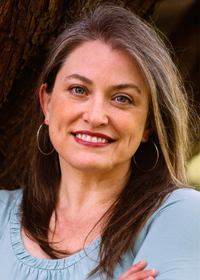 Lia
Registered Dental Hygienist
I help patients achieve optimal oral health by providing preventive and therapeutic periodontal services. My goal is to provide dental hygiene care in a thorough, personalized, and gentle manner. I enjoy seeing patients comfortable in the dental chair and pleased to learn strategies that improve their health. I began my career as a clinical dental hygienist in 1987, obtained my bachelor's degree in 1988, and often attend continuing education courses. After all these years, I still love to see health improve and to hear from patients how much better a healthy mouth feels.

When away from the office, my time is filled with gardening, making jewelry, music, and home improvements.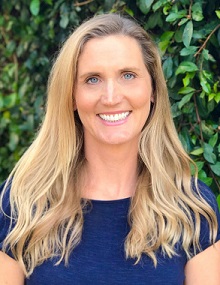 Mechelle
Registered Dental Hygienist
I help patients with their oral health by providing preventive care, periodontal therapy, and patient education. I graduated in 2003 from Cabrillo College with a degree in Dental Hygiene and began my clinical career. I enjoy being a dental hygienist and strive to treat patients with kindness, compassion and quality care. Patient comfort is of the utmost importance to me. I enjoy taking continuing education courses and learning about current dental research and treatment.
Outside of work I enjoy spending time with my husband and three kids. I also enjoy jogging, baking and gardening.